Bill Palmer--Magician
For 26 years, I performed at the
Texas Renaissance Festival,
near Houston, Texas, as Merlin the Magician. I retired from the Texas Renaissance Festival in 2000.

I also performed as Merlin for 13 years at Scarborough Faire,
near Waxahachie, Texas.

I also appeared for two seasons at Cavalier Dayes of Texas as Hocvs Pocvs.
He is a 17th century conjurer, thought by some
to be the author of the first illustrated magic book
in the English language.
Alas, Cavalier Dayes is no more, but the character lingers on.

Not all of my magical performances are as a medieval or renaissance magician.
I also perform as a modern magician, bringing you a vast array of magic--
everything from small magic to full scale illusions, except for "kid shows." I don't have the right material for these shows, and prefer to refer people seeking such entertainment to specialists in this field, such as Trixie Bond.
For the awards I have been given, click here.
For the services I offer, click here.


If you have questions about my shows, click here.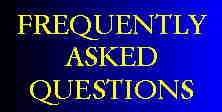 For an on-line view of my brochure, click here
For a preview of my corporate magic information sheet, click here.