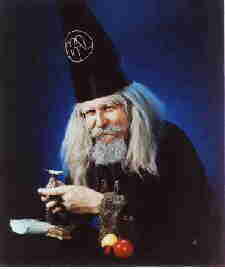 Bill Palmer as Merlin the Magician
If you are a fellow magician, or you are interested in the Merlin legend,
click here to visit Merlin's Cave.


If you are doing a paper or presentation about Merlin,
and you need information, click here.

In June of 1998, while on tour in the U.K.,
I had the opportunity to fulfill one of my greatest dreams.
I was able to visit Stonehenge and enter the inner circle.
For pictures of Merlin at Stonehenge, click here.